Your Trusted
Emergency Restoration Company
EcoPure Restoration is a trusted company founded in 2013. We continue to thrive in the industry because of our exceptional work, our dedicated team, and our quality customer service.
EcoPure Restoration is a sister company of Antac Pest Control, a successful local pest control company. Due to the success and quality of work we provided, it granted us the opportunity to expand into restoration.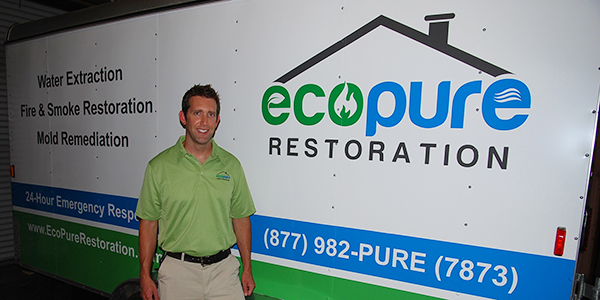 Expert Staff and Up-to-Date Equipment
With us, you can rest easy knowing that our staff is equipped with the knowledge to restore your property the way it used to be. Our brand new, top-of-the-line, industrial strength equipment and professional staff are sure to make us your #1 choice for water and mold problems.
Personable and Professional
We treat clients like individuals and not as another number, so expect us to deliver solutions nothing less than exceptional. We will do a professional job of restoring damage and will leave no trace behind.  
Be it water, fire, or mold damage, the situation needs to be addressed quickly. Apart from the obvious health risks associated with these situations, they also threaten the structural integrity of your home. The services we offer include:
Superior Customer Service
Dedication Like None Other

We are fully committed to providing our clients with nothing but the best mold, flood, fire, and water damage restoration services. Our team handles the entire restoration process ourselves, from the dry out and demolition to the actual rebuilding of the damaged portion of your home. This reason is why countless clients have trusted us with the restoration of their homes.

Trusted by Countless Insurance Companies

During a project, we understand that you're probably stressing over the cost of the restoration. Although we already offer some of the most competitive prices in the industry, we take things a step further for our clients. Our standing as a trusted restoration company has helped us forge strong relationships with numerous insurance companies in San Diego. We are more than happy to take the steps necessary to ensure your insurance claim is handled effectively and efficiently. Additionally, we can bill your insurance directly and ensure that you pay the least for your repairs.
Get in touch to learn more about us or for any questions you may have about the services we offer. We guarantee 24/7 flood and mold disaster response in 45 minutes or less.